R&D STRENGTH
Only five companies global have core ink-jet printing technology.
Epson Hp Canon Lexmark O2NAILS

TECHNOLOGICAL BREAKTHROUGHS
Innovation and Craftsman's Spirit keep creating products
15 years nail printer product design and development experience
One of the largest enterprises of global nail industry
Integrated R&D, design, production, market development
and import and export trade.
400,000 PCS
Almost 10,000㎡ modern factory, 6 production lines, the average
annual capacity of nail printer nearly 400,000 pcs, which can ensure
global supply.
Based on the ISO9001 "Quality Management System - Requirements",
The company established a complete quality management system, and
awarded quality management system certificate.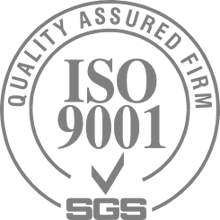 As the Pioneer of nail painting machine subdivision field,we focused on this field more than 15 years ,and continuously invested15% of total revenue into R&D every year.
Take internal R & D team as primary and external international top R&D institutions as supplementary, from appearance design to industrial design ,from hardware and software system integration to the mobile Internet Development, we equipped with integrated professional R&D team.
More than 180 high quality personnel, 83% of whom are above junior college.
with the independent intellectual property rights of nail painting technology is the industry leader in the world.R & D team has hardware and software engineer, obtains dozens of patented technologies.With the leading of senior product manager of the listed company, gather all parties of scientific and technological person, to make product intelligence and automation level a bigger progress .

We have a strong brand marketing team, composed of many years of practical experiences experts in
brand building and 60 members from marketing planning, creative execution, digital communications,
network operations and top talents of other fields.
The great team has successfully completed the customized unified brand image and planning activities promotion for the global distributors in more than 60 countries. They have also successfully planned the cross-border cooperation activities for Dior, Channel, Maserati and other top international brand.
Experienced exhibitors, specializes in exhibition marketing plan, we have participated in more than 100 global large-scale beauty industry and cross-industry exhibitions.
Own professional studio, equipped with high profile equipment, we also owned the world's top Brown Broncolor flash.The O2NAILS APP's nail studio team has photographed professional graphic works for VOGUE, a world's leading lifestyle magazine, and ELLE, a French fashion magazine with top level graphic performance by hiring the international professional models.