OFFICIAL STATEMENT
Recently, we have received reports of scam websites that fake as an O'2Nails website and/or selling O'2Nails products. The fraud website address are https://onglesunivers.com, www.o2-nail.com, www.o2nail.net, https://nailso2.com.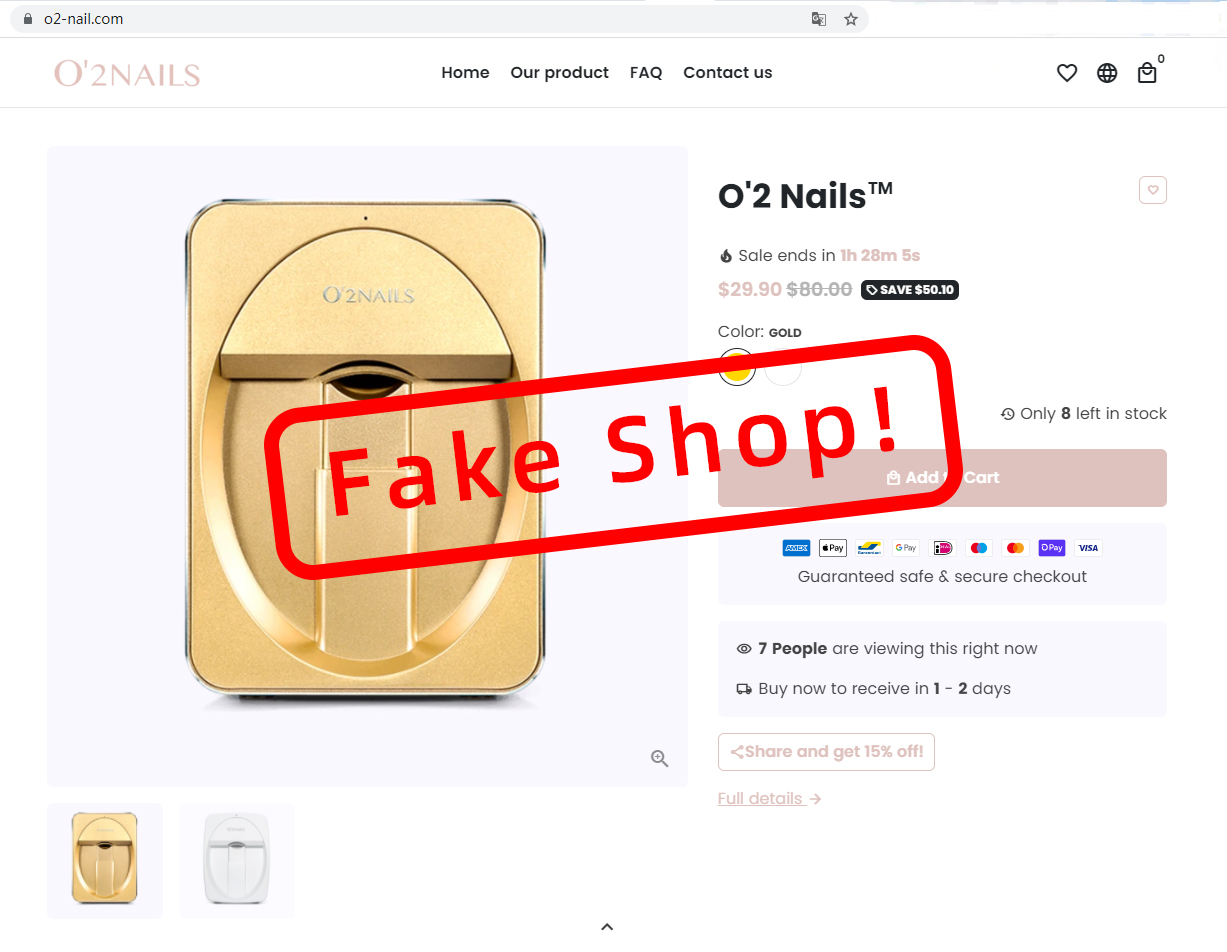 We solemnly declare that the only official website is www.o2nails.com. Please be aware of fake websites or individuals selling on social media especially with an extremely low selling price. ️ Please always make your purchases on a reliable trustable platform with a trackable payment method.️️
In order to protect the rights and interests of consumers, please purchase O'2Nails products through our authorized exclusive local distributors or O'2Nails official stores.